The W.I.S.E Consumer Checklist
---
November 21, 2022
As much as we want to help all consumers who have problems in the marketplace, the reality is that the Division of Consumer Protection can't guarantee your satisfaction for every private transaction nor can we make business recommendations (for that, you can look at organizations like the Better Business Bureau or AARP).
Our purpose is to stop deceptive and fraudulent practices by enforcing the state's consumer protection laws and educating the public on how to avoid trouble. Consumer problems are diverse and solving them requires different strategies. Learn how to avoid scams and unsavory deals by following these steps to becoming a W.I.S.E consumer.
W – Watch For Red Flags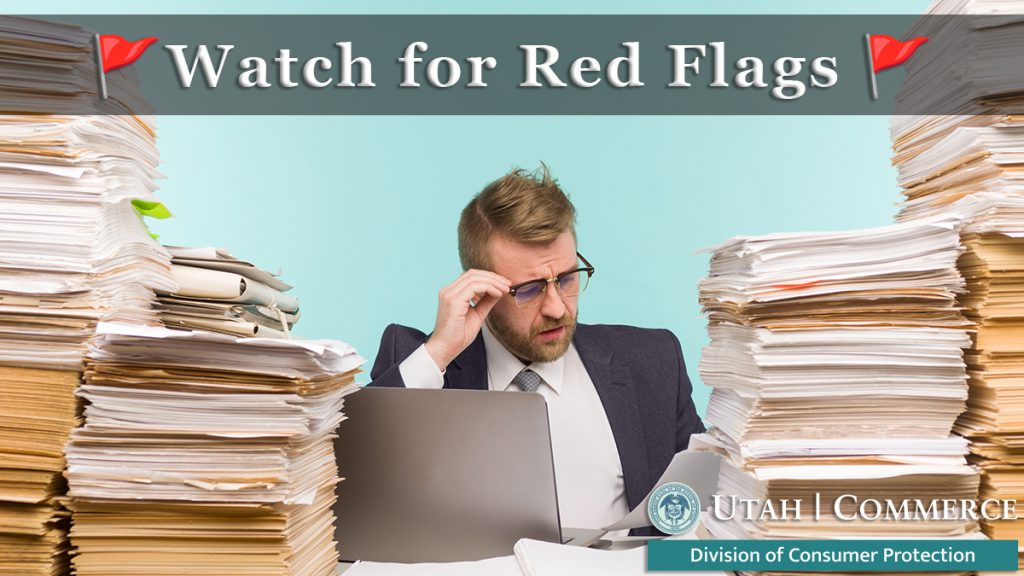 When it comes to considering if a product or service is right for you, watch for these red flags:
If a deal seems too good to be true, then it probably is.
Don't cave to intense pressure to buy.
Pay attention to details that seem suspicious or make you uncomfortable with a purchase.
If you have a simple question about something, expect a simple answer.
Take notice if a seller or service provider changes or doesn't meet previously stated goals and expectations.
While red flags in good faith transactions can range from subtle to obvious, be guarded when unconventional forms of payment are requested. Paying in cash can be questionable (NEVER mail cash to a stranger), but we suggest using a credit card as financial institutions usually offer fraud protection. If somebody is asking for cryptocurrency or wire transfer, be wary. If they're asking for gift cards, they are trying to scam you.
I – Investigate & Research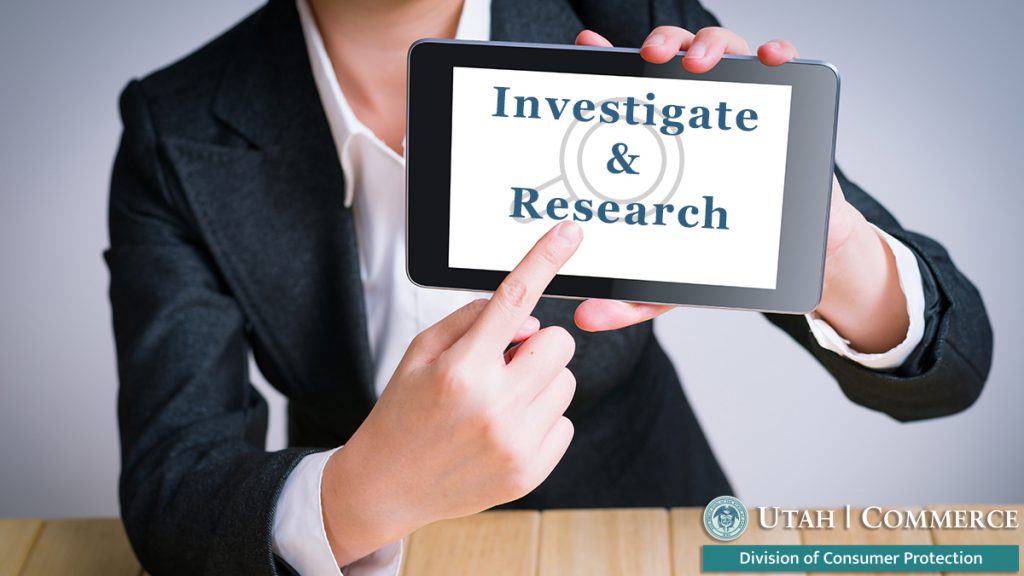 Taking time to research who you do business with will help you make smart decisions. Check websites that rate businesses and publish customer feedback to see what others have said about them. Look at user ratings of the buyer or seller in online marketplaces like eBay or Amazon. As you read both good and bad reviews, ask yourself if the reviewer seems like an actual customer. Businesses are sometimes known to create fake accounts to boost false security in the product.
The Division of Consumer Protection offers tools for research on its website. You can see if DCP has ever taken legal action against a company, verify certain registrations, or see what state agency regulates the industry you're researching, which will let you know what other questions you can ask.
S – Set Boundaries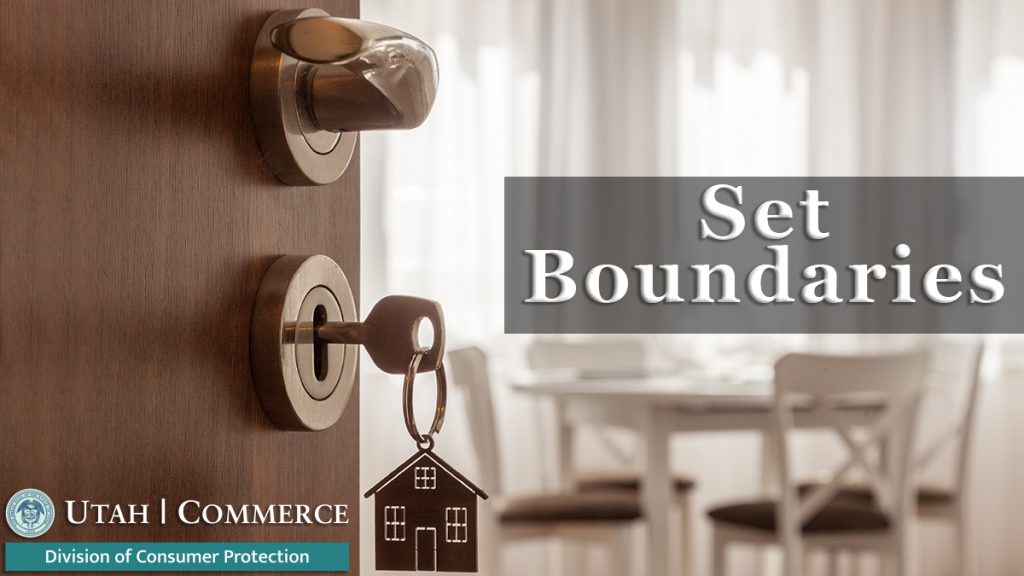 If you're shopping for something you don't normally buy, staying in your comfort zone helps you stay in control.
Set a budget.
Keep to the places you're comfortable doing business (trusted retail stores, verified websites, established companies, etc.).
Give yourself time to consider any offers you encounter.
It can be tempting to sign a contract for fear of missing out or just being overwhelmed with too many options. It's OK to slow down and do business on your own terms.
E – Examine the Fine Print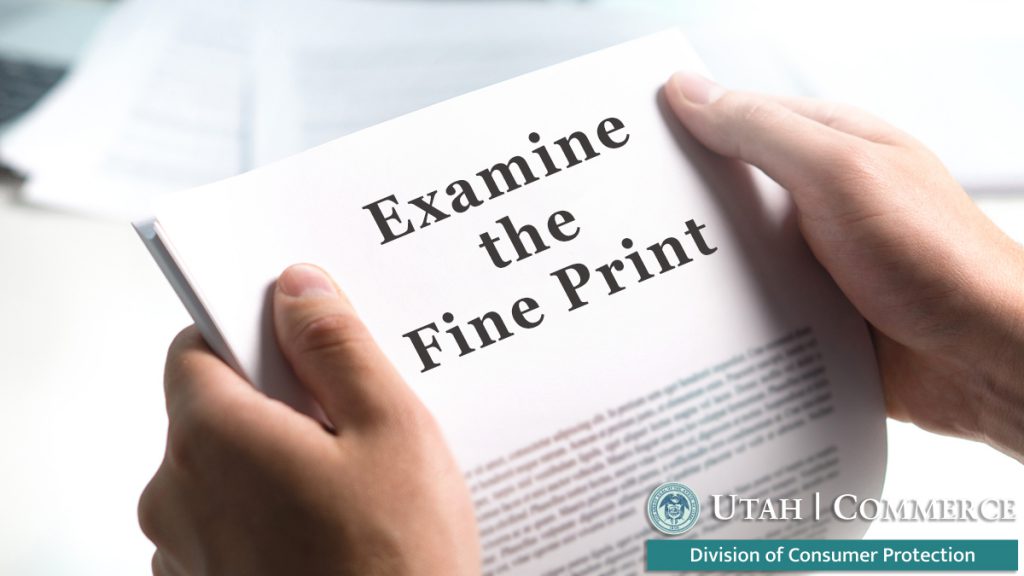 DCP, while able to help consumers dealing with deceptive practices, often gets complaints that go beyond their authority. Contract issues are a frequent example of this. When a consumer enters into a signed agreement that they later come to regret, the Division can't undo or renegotiate it.
Because of this, we encourage consumers to slow down and read the fine print. Understand what's expected of both parties and what the terms are. Get a copy of the contract, keep it for your records, and take note of anything you think might be important for later or comes across as a red flag. Just remember above all else that you don't have to sign anything right away.