---
February 11, 2022
February is Black History Month and we at the Utah Department of Commerce would like to highlight one trail blazer who has affected a couple of our Divisions in a positive way.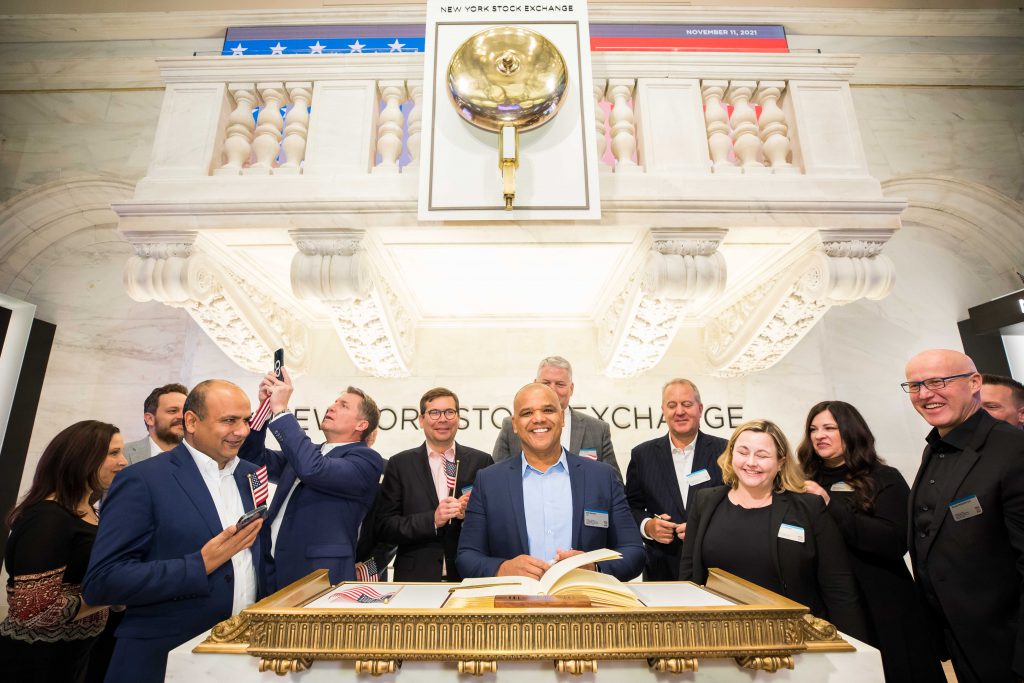 Roy Banks, came to Utah 30 years ago and has been a positive force in its commercial activities ever since. After serving in the Navy for 5 years he started his civilian life here in Utah. His wife's family had moved here and she wanted to be closer to them, so he found himself in Utah County using his GI Bill to pay for college at UVU, where he earned his bachelor's degree.

He started his career as a software engineer at WordPerfect, even though he loved what he was doing he knew he wanted a seat at the table. So, he started managing his career and ended up getting involved in a startup company which was pioneering e-commerce. At that time e-commerce wasn't a thing yet, he even laughed about it when they approached him and turned it down. He said a few months later they approached him again, saying it was beginning to take off and they wanted him to be part of it, he said "I saw, for the first time in my life, transformational and disruptive technology. I was like, this is going to change your world." He took the opportunity and would go on to become the CEO of that company and 3 others all of which sold for between $413 million and $945 million. Some of those companies started in other States and he moved all of them to Utah County, bringing a diversity of talent and furthering the economic prosperity to our state. He is now at his 5th company where he has 750 plus employees and say's by the end of the year that number will grow to 1,000 employees.

When asked about his vision for the future for young black people he said, "The one thing I can tell you, and I'm always going to whenever I get a chance to talk about it. We need to teach our children, especially in the black community, financial literacy, teach them to learn how to use money, learn how to make money work for you, learn the time value of money. If I decide to do something more philanthropic, it will be around financial literacy for black youth."
(Information about Roy Banks from "Black Utah" book by the Utah Black Chamber)

The Utah Department and its Division of Securities has just put out it's Investor Education Guide https://securities.utah.gov/investor-education/utah-investor-guide/ as a resource for anyone who wants to know more about financial literacy. We agree with Roy, it is important for people to know about financial literacy.